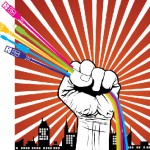 Our mission at GlobalBPO is to leverage technology and scale of the internet to bring about cost efficiencies in our clients' operations. We help our clients execute their plans in a cheaper, faster and better way- on a 24×7 basis.
GlobalBPO incorporated as a  limited exempt private company on May 24, 2011 with offices at 1 Fullerton Road #02-01,  One Fullerton,  Singapore 049213. Our Contact number is  +65 6832 5016 and our fax number is +65 6408 3801. If you need to email us, send it to  info@globalbpo.sg.
Our various services include:
Remote back office operations (Data Entry, Database cleansing)
Call center operations and campaign management (inbound and outbound-PDPA compliant)
Audio transcriptions for educational, corporate AGMs, legal and entertainment domains
Online Chat Services for interactive websites
Remote Network Monitoring and Management (SNMP servers)
Our first two years of operation has seen exciting growth as our total equity increased by 121% to 318K SGD as of FY 2013. Aside from Singapore, we serve  markets from countries like the USA, Australia and Malaysia. All these growth are internally financed and GlobalBPO has no liquidity or credit risks. As a result of our financial position, we have applied for and have recently been approved for supply heads EPU/SER/34 with a financial grade of S6.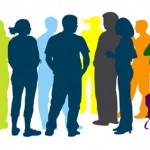 GlobalBPO prides itself with the ability to identify, harness and develop the talents of our team. They are the engine of our growth. With our global, smart and hardworking team, we help our clients achieve their objectives and keep on hitting agreed service level agreements.
If you are as excited as we are, join us now.